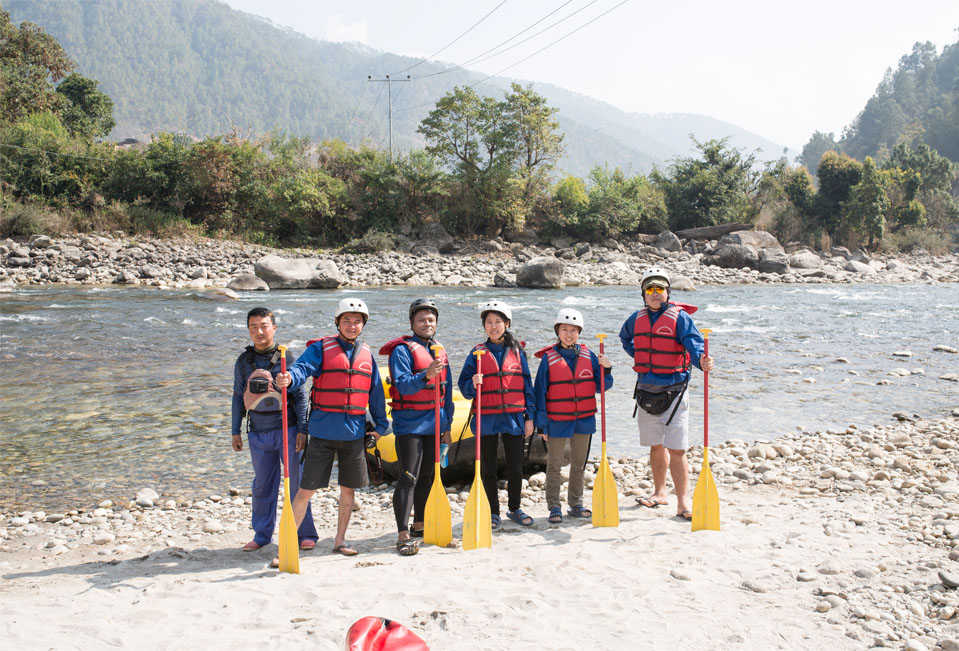 White Water Rafting
The cold snow capped Himalayan Mountain, the untouched pristine nature, and white water rafting? It's true, although it may seem out of place whitewater rafting, is without a doubt a fun excursion for friends and family to go on. In fact, the scenic landscape only acts as a backdrop as the two main rivers in Punakha the old capital of Bhutan.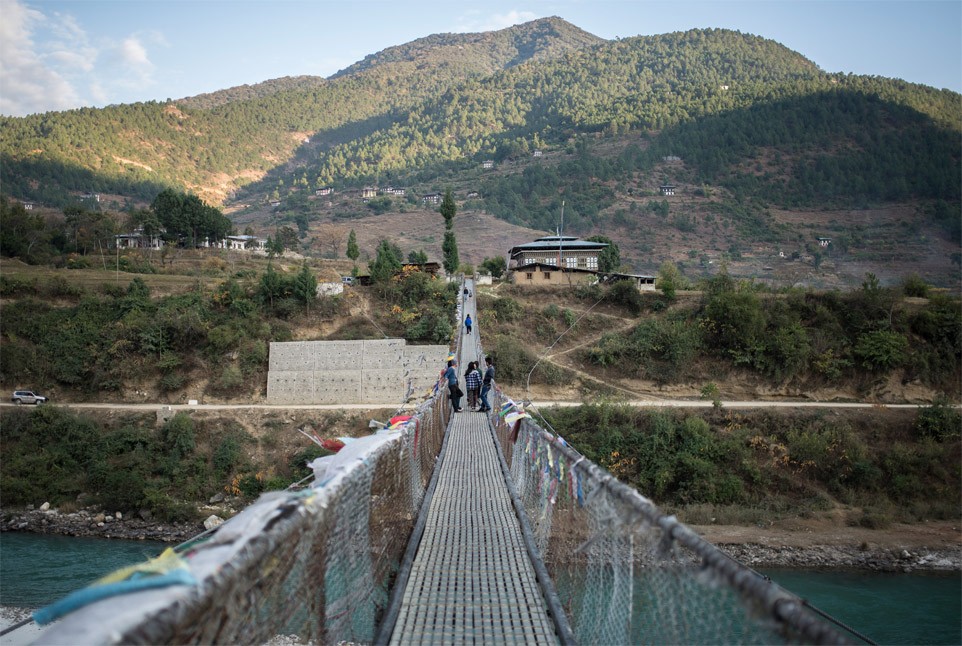 Punakha Suspension Bridge
One of travellers' favourite places in Bhutan to pose for a photo – and jump shot if you're up for it! Also one of the world's oldest suspension bridges, this iron chain walkway is the perfect spot for birdwatching, admiring nature's quiet beauty, as prayer flags fly in the winds.
Paddy Fields
Driving into Punakha, take in the fresh crisp air, stunning green fields and the lovely women tending them, backed by rolling hills that altogether sit pretty as a picture